Please be aware that we cannot provide electronic services for the following devices and equipment: Mobile Phones, RC Toys, Navigation Equipment and Radar Equipment
The electronic workshop of Alatas Hong Kong was set up in the year 2010 to allow us to provide maximum flexibility and shortest delivery times for our repair of cranes, which are the main business of the Alatas Group.
Since then we have also repaired industrial electronics from other industries, including Building Maintenance, Utility Companies, Container Ports, the Entertainment Industry, Manufacturing and others.
We also repair audio equipment like keyboards, amplifiers, equalizers and guitars.
We are licensed by the Hong Kong Government to repair Radio Communication Equipment up to 2.4 GHz.
The components repaired are often "standard" components, that can be found in different equipment such as:
• Amplifiers
• Regulators
• Power Supply Units
• DC/DC converters
• AC/DC converters
• Variable Frequency Drives (VFD)
• PLC (programmable logic controls)
We also repair complete Electronic Equipment, such as:
• Radio remote controls
• Radio Communication Equipment
• Electronic Control Systems
• Load Cells and Measuring Equipment
Videos
For an insight in to the day to day running of our business please watch our promo video above taken from our YouTube channel.
You can visit the YouTube channel here
Alatas Electronic Workshop News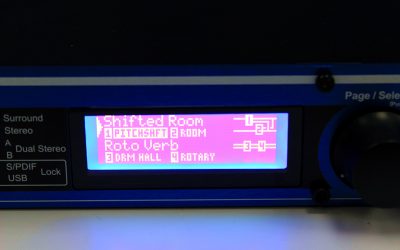 A company called us to request for repairing a Lexicon amplifier for their client. The display did not function well. After we did the inspection and circuit tracing, we found out what was the problem and we repaired it within two days. The display was functioning...
read more
Alatas Hong Kong Ltd
G/F, Lee Wan Factory Building
5 Luk Hop Street, San Po Kong
Kowloon, Hong Kong
Tel: +852 2153 2153
Fax: +852 2153 2163